Home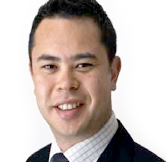 Optimise Financial was founded by
Andrew Greig
to provide professional financial services that encompass the core principals of
protection, enhancement and growth.
We treat those we provide services to as clients, not customers while serving to meet their needs and objectives.
Our Mission:
To sustainably and profitably build business by using the same philosophies, principals and techniques used to advise, apply and implement on behalf of our clients.
Mortgage Broking:
Optimise financial is a representative of the
Professional Lenders Association Network of Australia (PLAN).
PLAN Australia is one the country's largest mortgage aggregators and through this network, Optimise Financial is able to source and introduce home and investment loans to clients from over 22 institutions which include all of the major lenders in the country.
Not only does Optimise financial help you the client find suitable loans, we will help you ensure that the loan meets your overall financial needs and objectives.